Good day trip from Cairns if you are looking for a more active time.
Ocean trampoline, snorkeling, glass bottom boat ride, sea kayak and surf ski all available. There are a few walks, the main one is from the jetty through a camp ground to the now unused lighthouse and then you can walk up to the summit which is about 300m above sea level.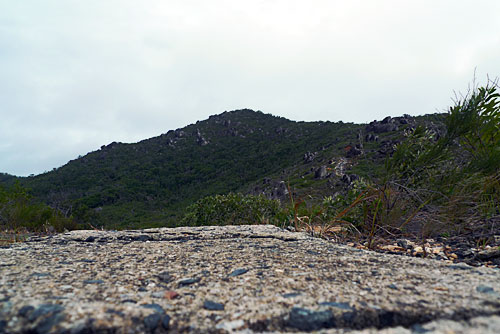 We went on a very cloudy and windy day but it was still lots of fun, learnt a whole lot of new things about Australian flora and fauna. If you do head to Fitzroy Island and feel like relaxing a bit, bring a camping mat. All the beaches are about 50% coral and 50% sand so it can be a little bit uncomfortable to lie on.