Travelled to Mareeba near Cairns, to holiday with a Japanese friend.

View Larger Map
Stayed two nights at Granite Gorge national park. Nice open camp grounds and with an un-powered site you can basically camp anywhere you like. Hot showers and other amenities, for $12 a night per person.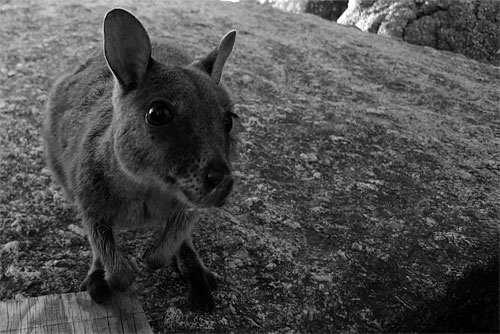 Now staying at Cairns in the Palm Royale Cairns (resort/apartments) for a few nights. Getting to know the surrounding islands and the Cairns city.