Here are my new wheels… oh yeah… This is a company car, my commute to each of my two schools is 15km and 20km. The Mitsubish Minica has saved me from an extremely lengthly journey of multiple bus and train rides.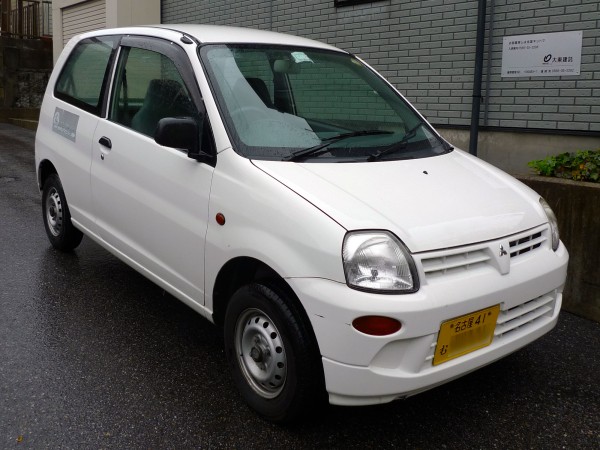 This is a 7th generation Mitsubish Minica. Under the hood is a 657 cc three cylinder overhead cam unit. It is very good on fuel and super easy to park.
The Kei car in Japan is very popular and I mostly see Daihatsu and Mitsubishi, but most other car makers have a Kei car (Suzuki, Subaru etc). The main benefits of owning one, aside from the low running cost and ease of parking, is that you pay less to keep and use it. Owners pay less tax and cheaper tolls on the motor way.

Above is my car parked outside my apartment. In the middle is another Kei car, a Daihatsu. On the right is a Toyota (Corolla I think), I live literally a suburb away from the Toyota factory here in Toyota city, and have noticed that the newer cars have a different badge.