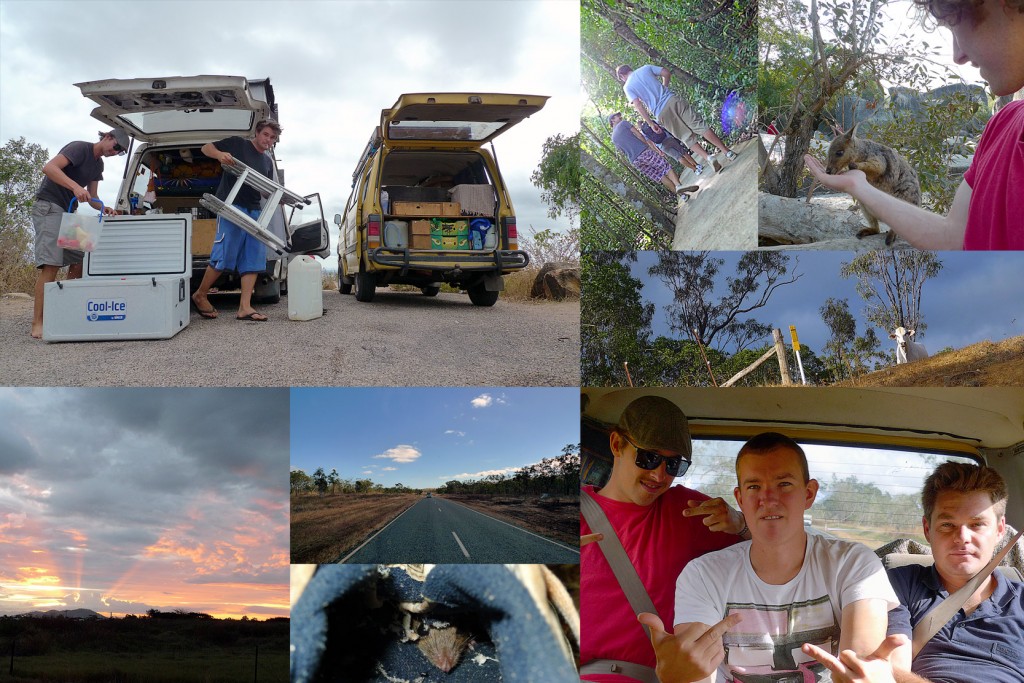 Description, clockwise from top left:
Dave and Tim setting up for lunch behind Tim's van, my van is on the right.
Walking to a beach at Cooktown.
Feeding Rock Wallabies at Granite Gorge.
We took a cow's spot on the way to Cooktown.
Dave, Leigh and Tim in my van on a grocery mission.
The rat that lived in my van for a while, then ate some of Greg's shoe.
Sunset near Townsville.
Driving North.