No more massive drives…
Travelled from Townsville to Jourama Falls camp this morning. Large grounds to drive in and camp on a large site. We have 3 vans and 2 tents in this convoy and we were easily able to find a private spot. Cold shower and toilets, and lots of bush turkeys. This place is about 5km from the Bruce Hwy and then about 25km south of Ingham. As with most Queensland national parks, it is $5 a head, much cheaper than camping in NSW!
The brush turkey's are running amuck and huntsman spider's are being devoured by strange wasp looking insects.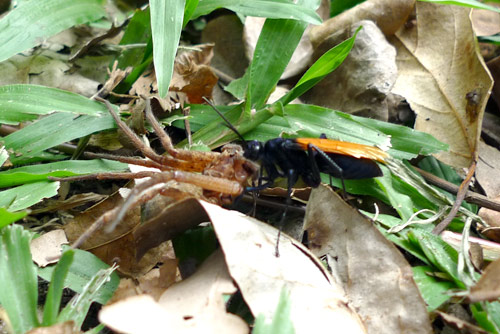 The waterfall is a 1hr round trip walking. I did not attempt this.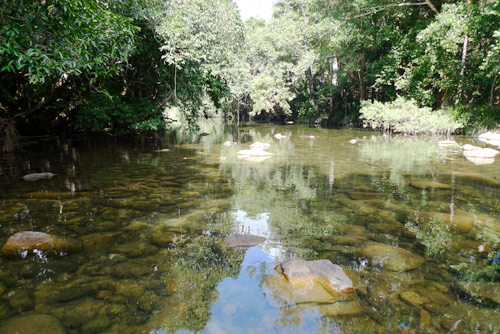 So far the trip has been very relaxing, spending much time getting my van in order. Especially focusing on power, for the car fridge and to charge phone/laptop. Trial and error has been semi-successful so far…