Tonight I am not sleeping in a van.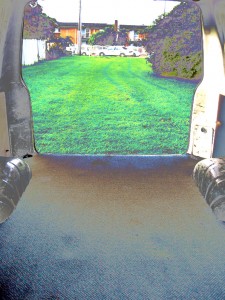 It finished today, a short crawl back into NSW turf to Albury leaving from Melbourne this afternoon. Melbourne was my home for 11 months and it has had some effects on me, some similar to the photo effect above. The creativity and interactivity of my work and the North Melbourne surrounds, is now being surprisingly interrupted by a change of direction, first anit-clockwise and then international.
Clemenger Digital, BBDO and Proximity gave me the privilege of working with stunningly dynamic teams to create world class interactive experiences.
To all I had the pleasure of sharing this experience with, you know you're top shit and you've proved this to all, above and beyond.
Mixes are here > http://deanwormald.com/share/
Keep it real. Farewell.