Finally I have acquired one of my favourite staples for breakfast… Weet-Bix!
A typical breakfast in Japan would be rice, grilled fish, raw egg, pickled vegies and natto. As this is almost exactly what I have for lunch, I need my cereal!
There aren't many cereals to choose from here, there are a few Kellogs brands (Frosties, Cocoa Pops, Corn Flakes etc) but they are very small and very expensive. There are also a few other sugar coated varieties of cereal which are cheap. I've found some different types of muesli, these are good but expensive and full of sugar.
But at last I found some Weet-Bix from Kenko-Komu (ケンコーコム)… so I decided to stock up…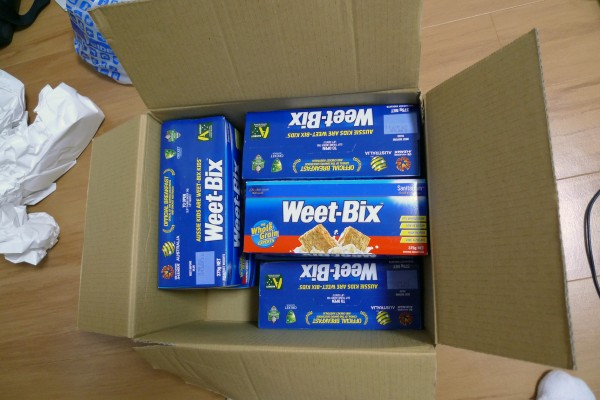 7 x 375gm boxes cost about 2000 円, which is about $23 AUD including postage.