Updated 12 July 2015.
Last year I finished up a new PC build and just got around to taking photos. Here is my latest custom PC build in all its glowing red glory.
Contents of this post:
Previously I was on a MacBook Pro, but that was 5 years old and very slow. Originally I started this project to build a Hackintosh, but found it unstable and a lot of the features that came with my high end gear had no Mac OS interface. So instead I made the switch to Windows 8.1.
Overall I've gone for a red theme. This is my first PC with SSD boot and storage drives. The speed is phenomenal, the system boots in just a few seconds, and opening most programs is almost instant.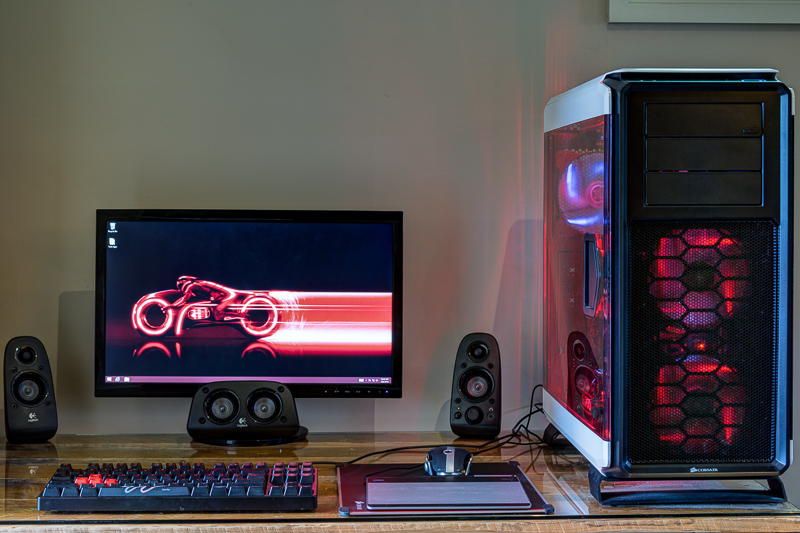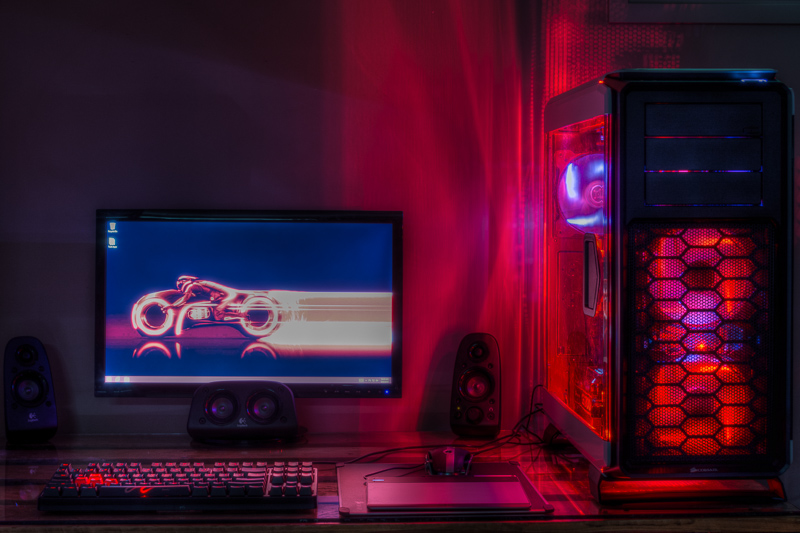 Keyboard: Ducky Shine 3 TKL (Ten Key-less) Mechanical Keyboard Red LED Cherry Brown Switches
This is my first mechanical keyboard, and I love it. It's great for gaming, very responsive and tactile. The brown switches aren't loud. This keyboard has a huge range of settings for the LED lights, I generally leave them all on.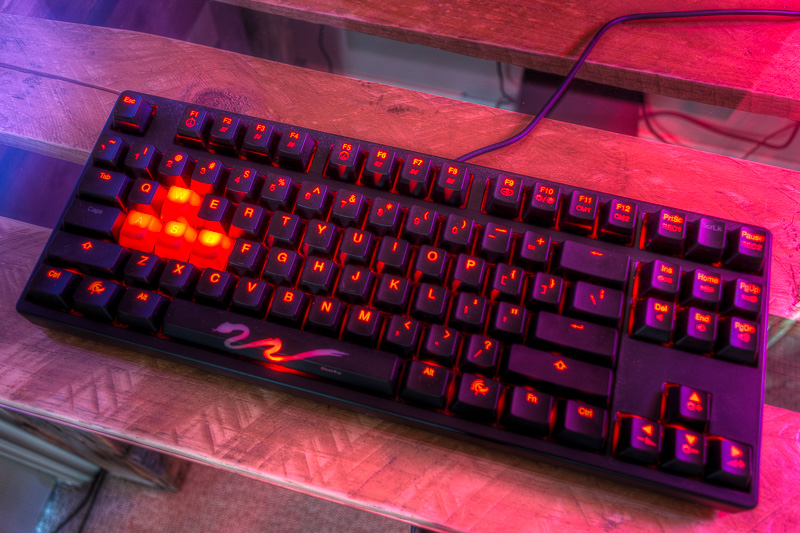 Mouse: Thermaltake Level 10 M Diamond Black
A nice gaming mouse that is very customisable. Software comes with the mouse so you can customise buttons, and with a click of a button on the side you can easily switch between profiles.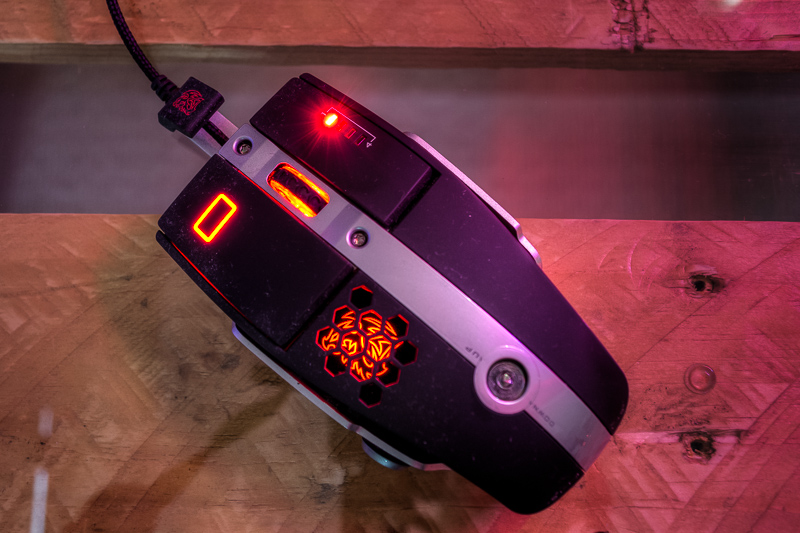 Wacom Intuos Pen (Small)
In front of the mouse is a pen tablet, used for photo processing and digital design. I'm a web designer/developer by trade, a friend and I are founders of Alpha Bear Interactive.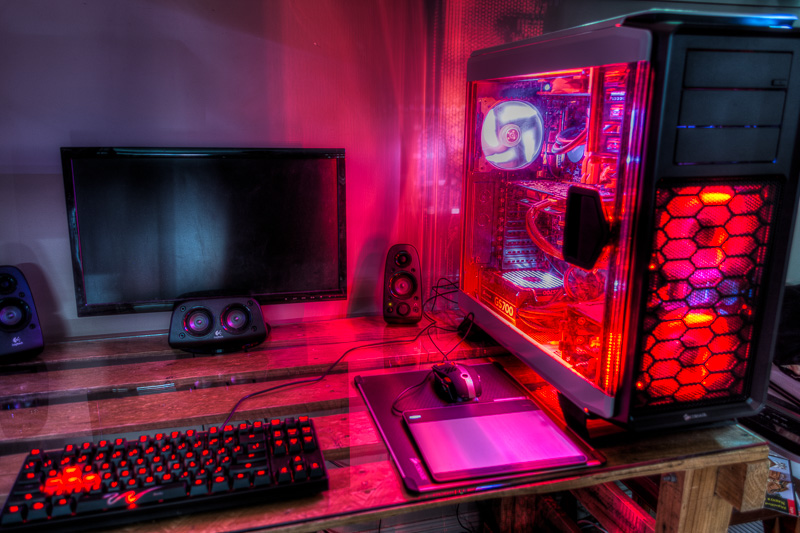 Case: Corsair CC760T
This case was expensive, but for building a custom PC it was an excellent choice. It's a full tower, very easy to work with and has a huge range of features. The window panel on the side shows off the interior setup nicely.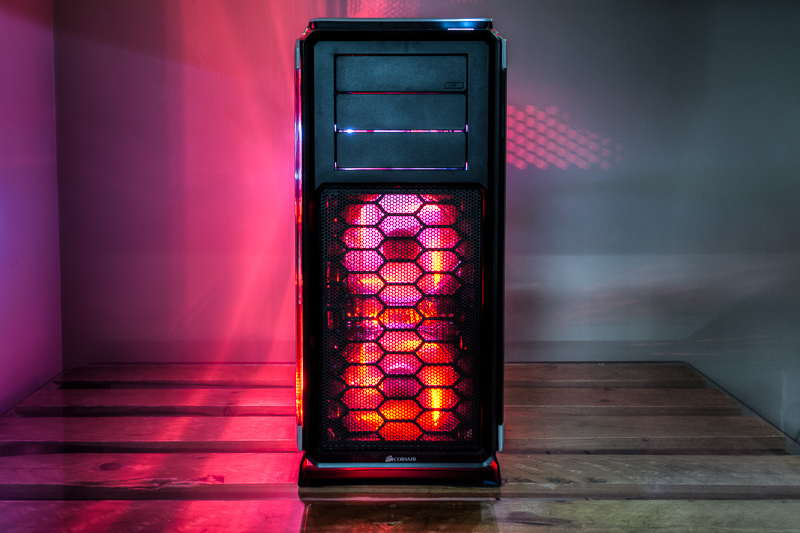 The case came with 2 white LED fans in front, which I moved to the top and back of the computer (more on this below). Another non-LED fan was included at the back of the case as an exhaust, I also moved this. In total, including fans on the power supply, graphics card and water cooling radiator, this build has 10 fans in it… and it's not loud at all!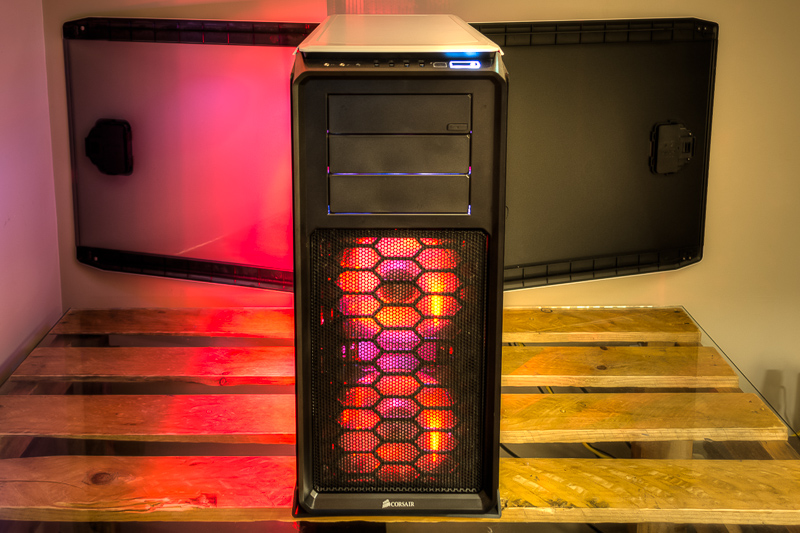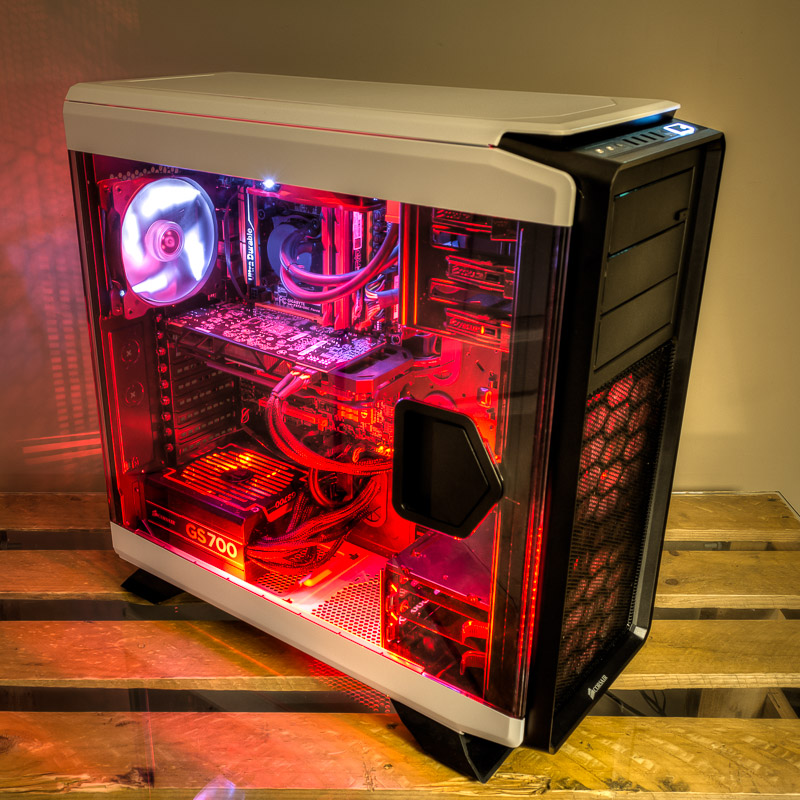 Power supply: Corsair GS700 + sticker trim kit
The 700W power supply is more than enough for me at the moment. This is Corsair's Gaming Series of power supply, and a switch at the back allows you to cycle between different coloured LED fans (red, blue, white or off). The trim on the power supply was originally blue, Corsair sells a red trim kit which isn't available in Australia, but a mate of mine from Chicago sent me the kit (thanks Dan!).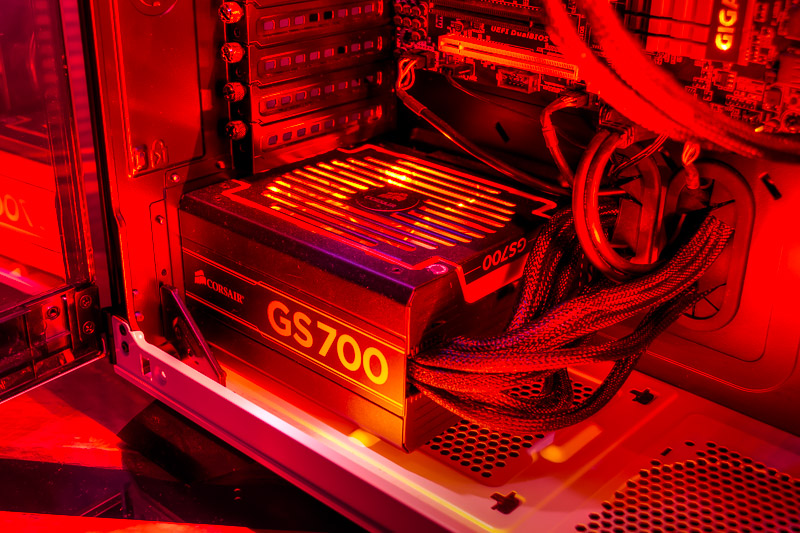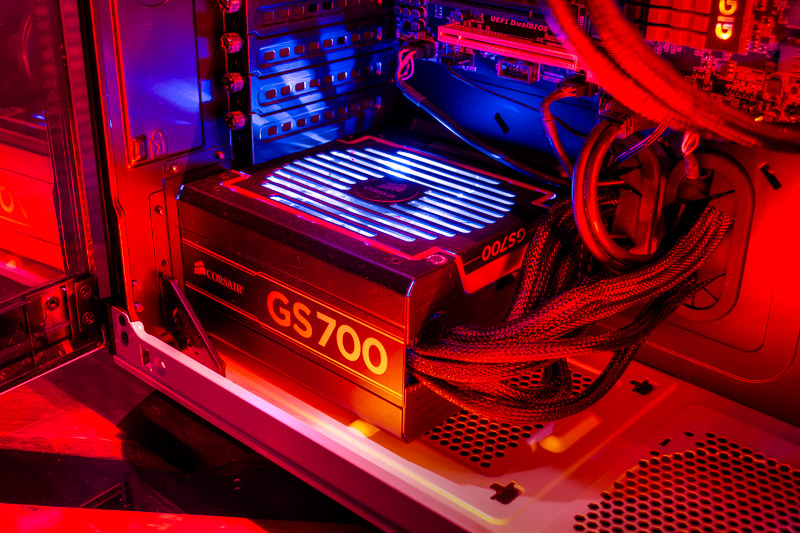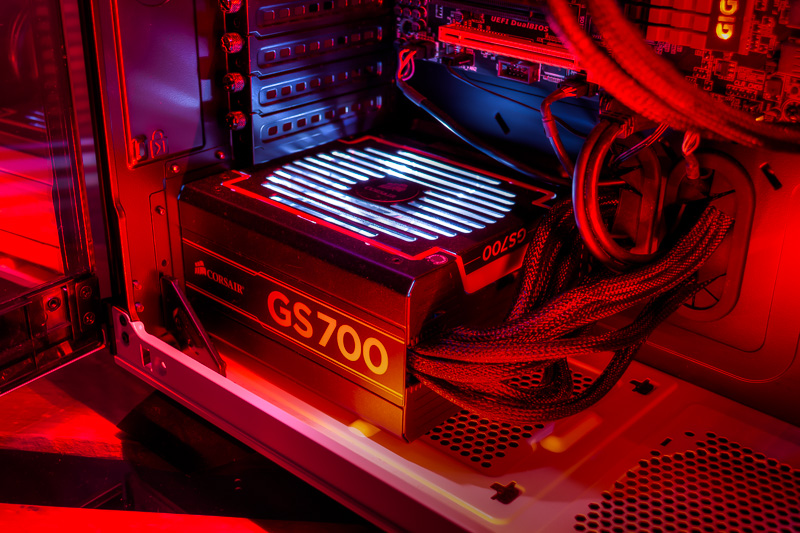 Motherboard: Gigabyte Z97X-SOC Force
This motherboard is a beast. It has so many features and accommodates all the fans I have. The on-board controls are great for instant overclocking.
As this is my first build in a long time, I didn't have much experience in cable organisation, but I think I did OK at keeping the cables tidy.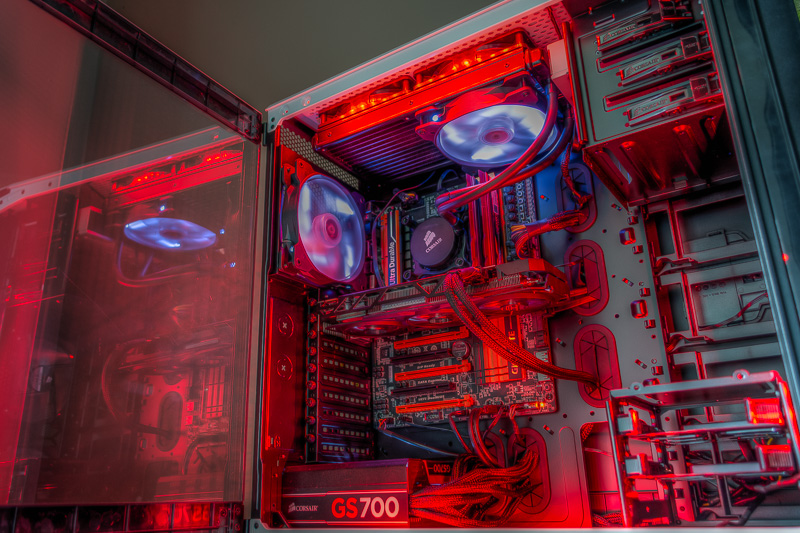 Video card: Gigabyte Radeon R9 270X 4G Windforce
This a good mid-range graphics card, enough for me to run modern games (Far Cry 4, Battlefield 4) on the highest settings. Only advice if you want this card is to measure the free space, it's quite long and also put my PCI Express (×1) slot out of action as it took up so much room.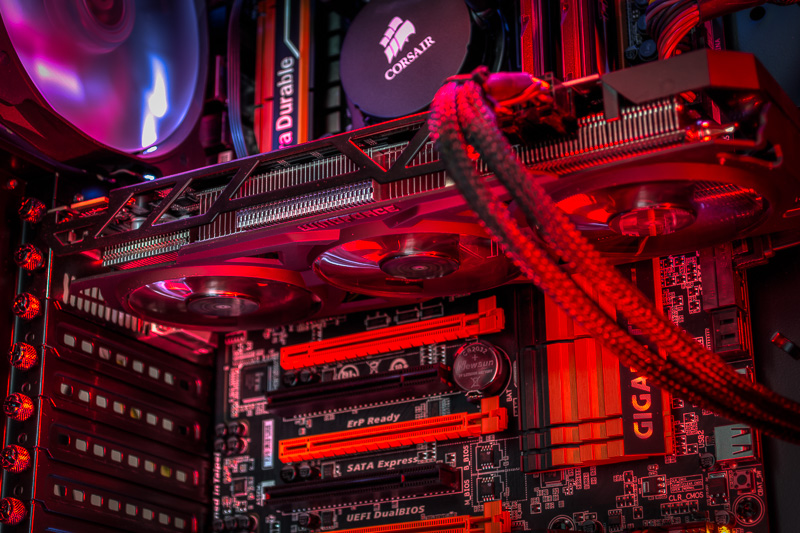 Processor: Intel i7-4770K
This is the overclocking model and has already been superseded by the i7-4790K – but I won't need to upgrade this for a fair while yet. I haven't gone crazy with overclocking, I generally run the system at 4.3GHz, but will push it a little when I run some more benchmarks.

Processor cooling: Corsair Hydro Series H110
The CPU water cooling system is quiet and very effective. In the photo below you can see the Corsair logo on a round object – that is in direct contact with the CPU. The two pipes that come out feed water around this object to cool the processor. The pipes connect to a 280mm radiator at the top of the case. Above the radiator I have 2 fans, below is one white LED fan.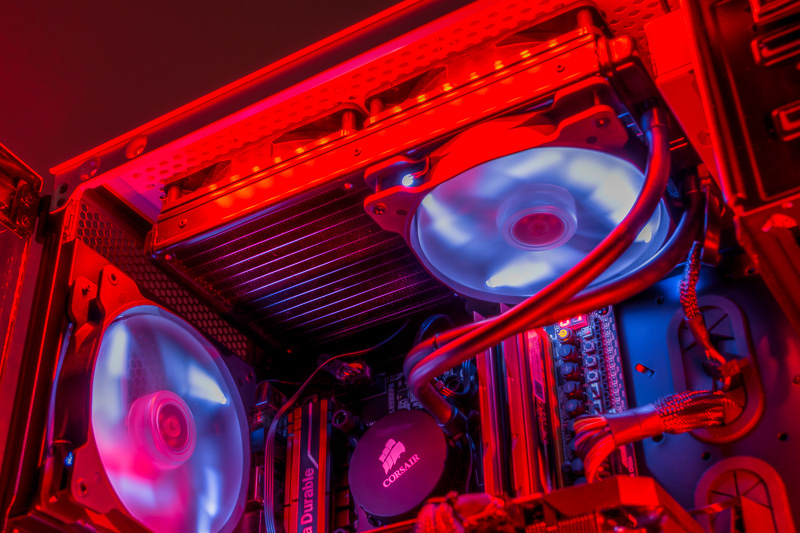 Memory: G.Skill Trident-X F3-2400C10D-16GTX (8Gx2)
This Trident-X RAM is very fast, and I run it at the full 2400MHz. The heat sync on top is a cool metallic looking sharp red edge, a beast of a RAM stick!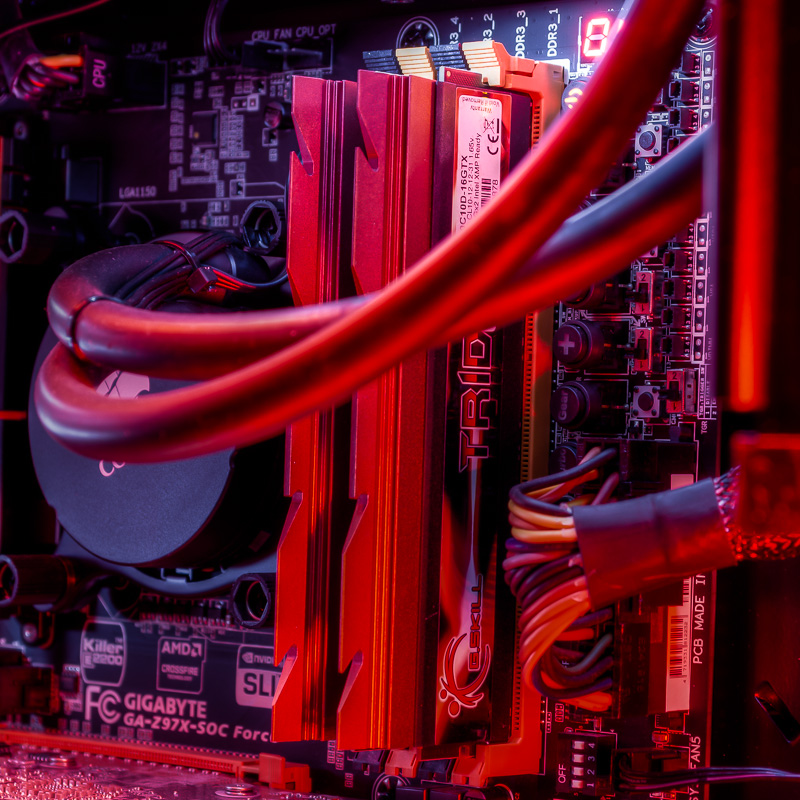 Boot drive: Samsung 850 PRO 256GB SSD
This is used as my C drive where Windows 8.1 and all my applications are stored. Applications such as Adobe Lightroom and Photoshop open almost instantly (goodbye to the days of staring at the credits screen!). In the closeup shot below this drive is at the top.

Storage drive: Samsung 840 EVO 512GB SSD
This is used as my storage drive, where all my Adobe Lightroom photos and general working files are kept. Browsing the Lightroom library is totally lag-free, all previews instantly appear.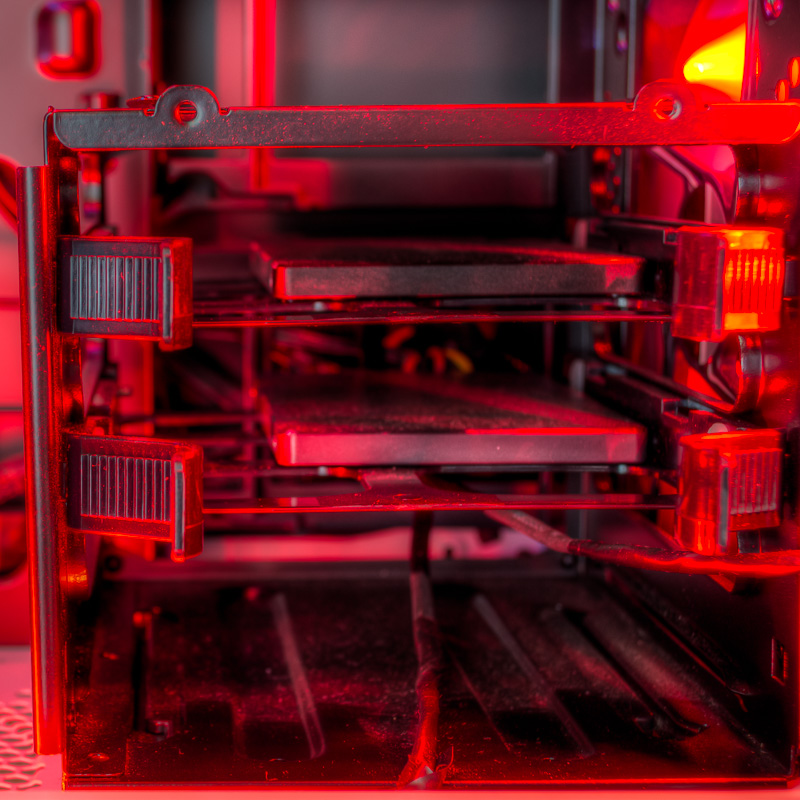 Benchmark scores and other tests
Below are results from NovaBench tests. Overall the score looks low, but after comparisons, here's what I've found:
RAM speed is fast, the G.Skill Trident-X really is some of the fastest RAM out there. About 5 – 10% faster than others.
CPU test was on par, maybe a little lower than average. For this initial benchmark, I didn't overclock the CPU. Will run some more tests while overclocked and see what the results are like.
Graphics Tests scores aren't great, this is a mid-range card. That said, I'm happy with the gaming performance. Will run some benchmarks on the Gigabyte Radeon R9 270X 4G Windforce soon.
Hardware test scores were more than double others, the Samsung SSDs are very fast. I was surprised that the Evo could write faster than the Pro, but that could be influenced by the amount of free space on each drive.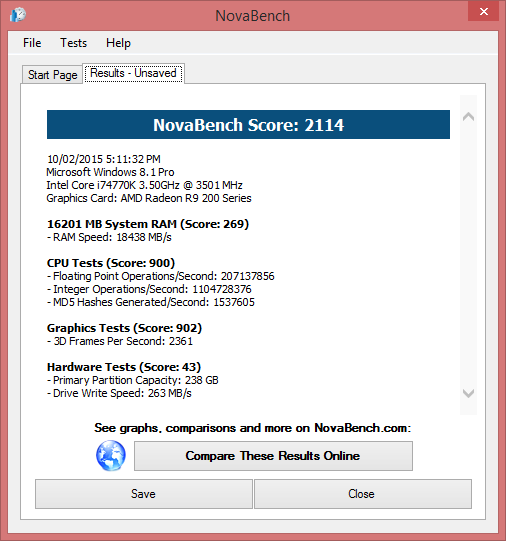 SSD benchmarks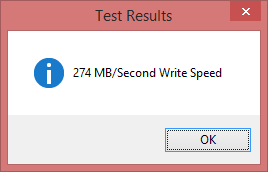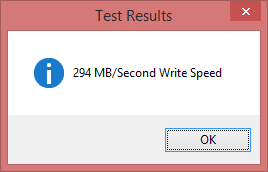 CPU temperature monitoring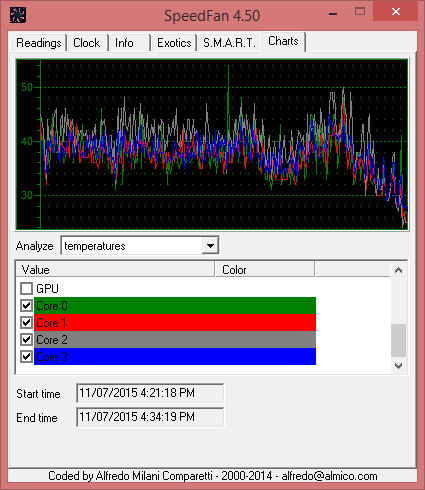 GPU fan speed and temperature monitoring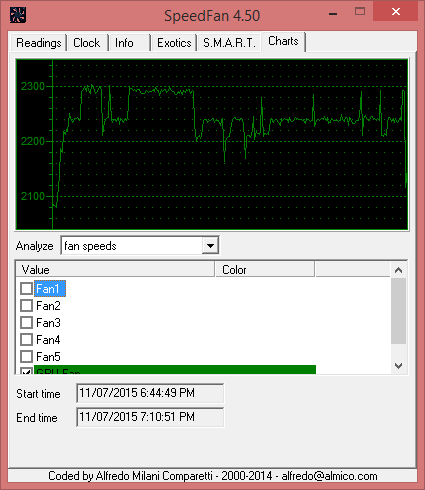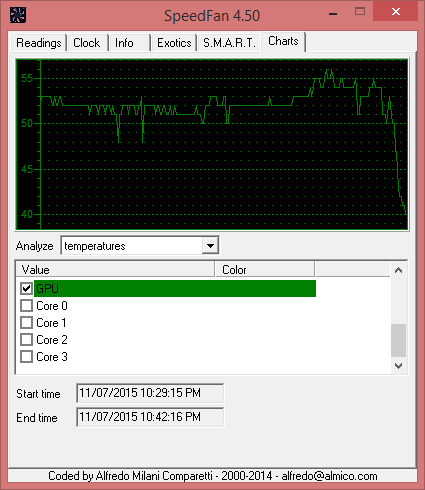 Benchmarks and tests to do
Graphics card benchmarks
Post some videos of gameplay, GTAV looks good and I've recorded some gameplay video.
UPDATE: tweaking part placement
Last week after watching some YouTube videos of other custom PC builds, I discovered a few new things about the Corsair CC760T case, and a few ideas of how to do things differently. Here's what I changed:
Moved the 280mm radiator of the Corsair Hydro Series H110 to the front of the case. Before doing this the 2 existing front red LED 140mm  fans were moved inside the case – otherwise the cooling pipes won't reach to the CPU.
Removed the two top 140mm fans (there were 6 fans in there, a bit of overkill. There's now 4 – and that's not counting the 3 on the GPU and 1 on the PSU).
Flipped the power supply around, so it draws air through the bottom of the case. There is a removable filter and some air holes in the case under the PSU area. It now draws cool air up from outside of the case. Just a shame can no longer see the LED fan on the PSU…
Removed the 2.5″ hard-drive rack and moved the two SDDs to racks located on the right side of the case. They are almost hidden, but you can probably spot the Samsung logos if you view the high res photo:
Full parts list
Parts list
Case: Corsair CC760T
Motherboard: Gigabyte Z97X-SOC Force
Processor: Intel i7-4770K
Processor cooling: Corsair Hydro Series H110
Power supply: Corsair GS700
Boot drive: Samsung 850 PRO 256GB SSD
Storage drive: Samsung 840 EVO 512GB SSD
Video card: Gigabyte Radeon R9 270X 4G Windforce
Memory: G.Skill Trident-X F3-2400C10D-16GTX (8Gx2)
Fans: 2 x Corsair Air Series AF140 LED Red
Mouse: Thermaltake Level 10 M Diamond Black
Keyboard: Ducky Shine 3 TKL Mechanical Keyboard Red LED Cherry Brown Switches
Pen stylus: Wacom Intuos Pen (Small)
Assorted red LED strips