I've been doing web design and development since the late 1990's. I've gone through a lot of different website hosting providers. Recently I needed to find a rock solid Australian WordPress cloud website hosting provider. One key lesson I've learnt over the years…
When it comes to website hosting: you get what you pay for.
The super cheap website hosts usually have the same things in common:
The websites hosted on them load slowly, frustrating your visitors.
There are performance caps on your website server, frustrating you and limiting what your site can do.
The website hosting is "shared" with other websites and shared poorly – one website on the server performing badly can bring yours down with it.
Servers, the company and the support are not in Australia (adding to the slowness of everything).
Australian WordPress cloud website hosting
Recently I switched from what I thought was a reputable cloud hosting provider, based in San Fransico USA. Although I was paying more than the low cost providers, my sites on that server had a lot downtime.
This week I switched to Crucial in Australia (check out their cloud website hosting packages). The migration from my old host was super easy, everything was done literally within minutes. I'm on their cloud business web host package as I run multiple WordPress websites (so I need more than one database). If you're only running one WordPress website all you need is their SOHO package (with 1 database).
Within just a couple of days I've found they don't share the common faults of cheaper web host providers. The experience so far:
My websites are loading very fast: the home page of 3.4MB loads in around 4 seconds and has a performance score of 83/100
Everything in WordPress runs well: the limitations added by other hosts are nowhere to be found here
Servers are based in Sydney NSW, so the site loads fast for me and my visitors
Support was fast: within the first 15 minutes of signing up I contacted support 3 times, each time fixed within a couple of minutes
Cloud Business Web Host Package
The specs on this package are awesome: 10 GB storage, 250 GB monthly data, 10 databases. One of my websites receives over 10,000 unique visitors every month and roughly 25,000 page views every month. All of the pages on this site have large high resolution photos… and that only uses about 25 to 30 GB of data per month.
Why should I spend more than $5 a month on website hosting?
For many people, a website is a critical part of their business. If a website isn't up and running then it's not generating money for you.
For me, I run a successful Japan Travel Blog that needed fast, rock-solid hosting. After using one website host for $15 a month, I knew I needed faster SSD Australian WordPress cloud website hosting.
In my early years as a web designer it was more important to save a few dollars a month than it was to have a stable and reliable website. Now I need the stability and performance, so I chose Crucial's Australian cloud website hosting.
Easy WordPress installation
Installation of WordPress is super simple. No coding or scripts. Crucial provide cPanel access for their cloud web host packages. After logging in to cPanel (you'll get the access details after you sign up), simply follow these steps to install:
On the cPanel home page, scroll down to Softaculous Apps Installer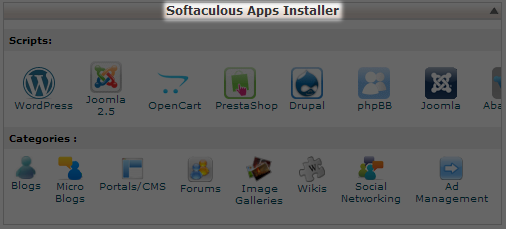 Click the WordPress icon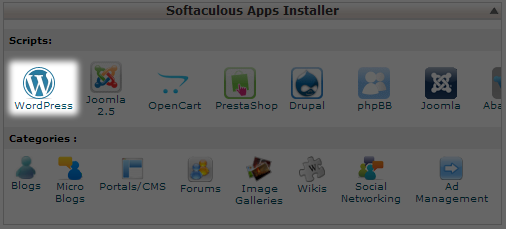 Click Install

Then fill out the details on the next screen and click Install at the bottom of the page.
Discounted Australian WordPress cloud website hosting
Get 75% off your first month of hosting with Crucial
New customers save 75% off first month with an August only coupon code!
Get Website Hosting
[learn_more caption="August only coupon code"]Select monthly billing cycle and enter *promo code 'AUGUST75W' at checkout.

Hurry, offer ends August 31.[/learn_more]
Final verdict
Rating: 8.5/10
These guys are now my favourite Australian WordPress cloud website hosting… and that's saying a lot, I've been using various hosts for 15 years. Crucial offer super speedy SSD storage and fast 24/7 support. It's super easy to install WordPress and other applications. I've used a lot Australian website hosts. Crucial cost a little more but you definitely get your money's worth.