The reverse fish-eye looking photo below was taken during work on the Bare All project.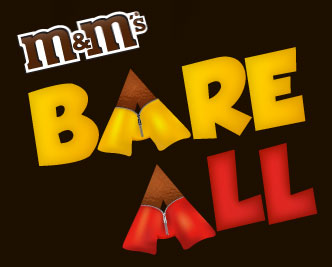 http://www.m-msbareall.com.au/
Launched in February 2010, my role was Senior Interactive Producer at Clemenger Digital, for Clemenger BBDO Melbourne. Working with an integrated agency team, external 3D animators (Trilobite) and sound studio (Flagstaff Studios) and photographer (David Rosendale).
Lead designer and interactive developer Michael Beech put in a huge effort for a very impressive result. The thing I love about working at this agency is how integrated it really is, and many of the creatives admit to not being so technically savvy which I truly think is a good thing – they think without restraints.
Here are some key screens from the site: