Halo 4 (woops I meant Halo Fore)
So amazingly glad that someone at amnesia put an archived version of the Halo Fore online challenge somewhere accessible. This was such a cool little project and I can't believe we got away with the name and use of actual Halo game props!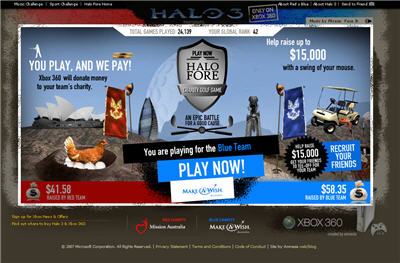 Play Halo Fore. Over 3.5 million games have been played and $15,000 raised for charity! Now THAT is how you do viral…
Xbox 360 water balloon world record
On a bit of a trip at the moment tracking down work I've done over the years. This one was a definite standout, during my early days at amnesia.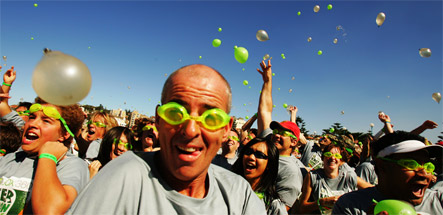 View the full story 'Australia and Xbox break world water balloon record!'.
Xbox Konsoles for Kids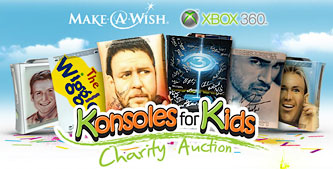 This was a fun one to watch, the Halo 3 console with autographs from the Bungie team sold for $24,000!
Heaps more work was done for Xbox, including many custom features for xbox.com.au, they were a great client and gave us really great creative room to move.
P.S. Next mission, check through old amnesia projects to add to my portfolio.