We have stayed here for a few days and could stay for many more. Beautiful scene with a river beside us.
NOTICE: Camp here at your own risk. Police have been known to patrol the area, and locals have reported crocodiles in the river.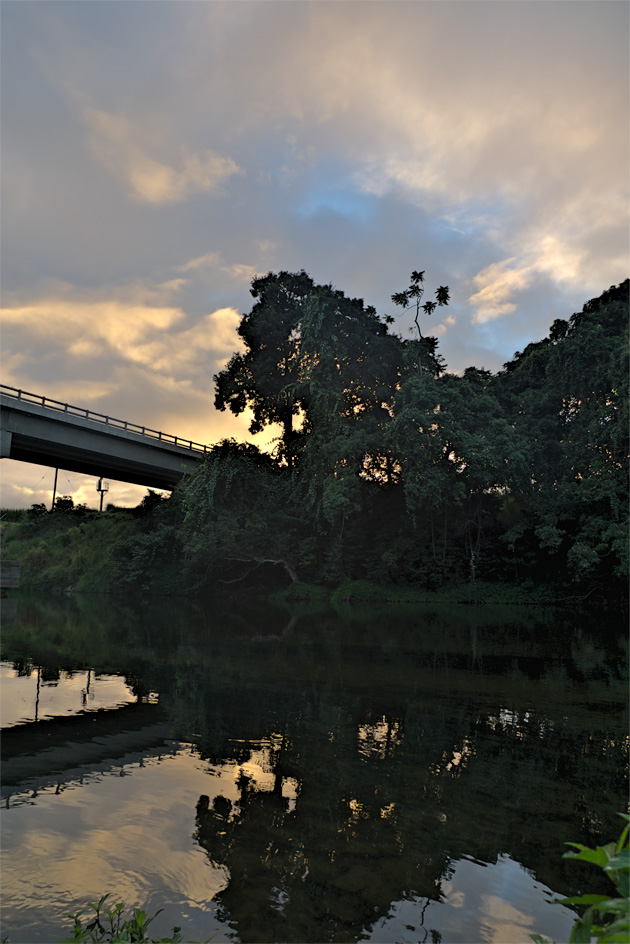 29km south of Cairns is the Gordonvale rest area, where there are toilets and tables. Around that is some larger spaces for caravans and campers to park. Looking off to the edges you will notice dirt vehicle tracks that lead down to the river, down here you can setup camp also. Beyond that we drove under both bridges and found a few nice spots. Although I don't think technically this is part of the rest area, this is one of the best inland camp spots this convoy has discovered. There are plenty of shaded and private sites, rarely do you hear other people.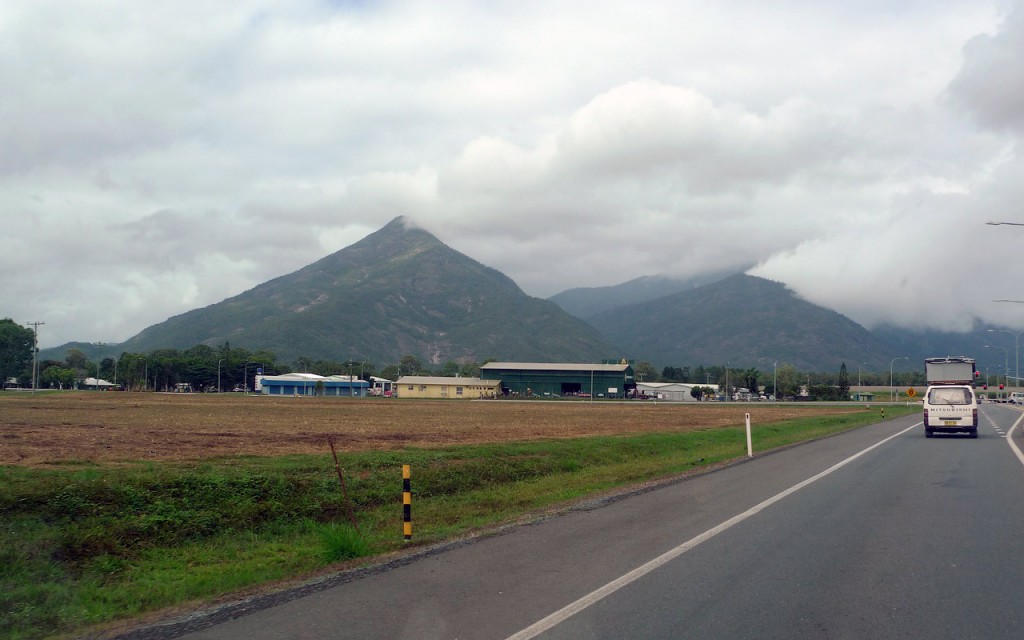 The river meets the base of Walsh's Pyramid Mountain which is the largest in the area, definitely the most unique. Have had a good time relaxing here, sleeping a glutinous amount and thoroughly enjoying it.
Related article: 'Free accommodation near Cairns'