I spotted this van, don't know if it is a GMC Vandura, maybe 1996 model? Anyway it looked very cool. Saw this in Hamilton (Newcastle), NSW Australia. I guess these are typical American vans but you don't see them too much around here…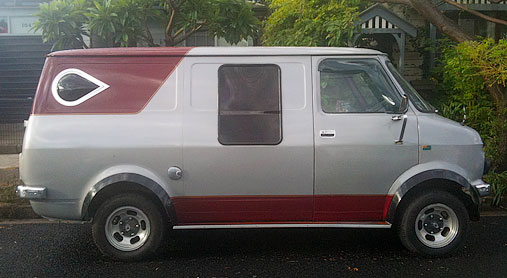 It was de-badged so can't tell what the make was. It had a custom sideways tear drop shape bulbous tinted window and then another vertical (across a horizontal indent) tinted window.
Very cool looking thing.
Do you know exactly what model it is?